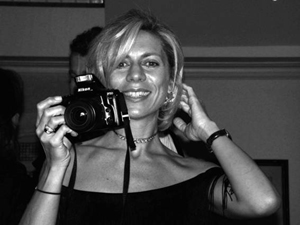 Carola Syz Sarzi-Amadé, originally from Rome, lives and works in London. She is a photographer, artist and art curator.
She studied Art (Liceo Artistico) and Languages (Universita La Sapienza) in Rome and later Video (Westminster College) and Photography (Kensington & Chelsea College) in London.
Carola has travelled extensively, particularly to countries in the Far East, Asia and North Africa including India, Vietnam and Morocco. She draws her inspiration from the rich colours and exotic beauty she finds there. She creates abstract compositions, taking everyday objects and capturing their own unique perspective. With her camera she deconstructs and transforms them into fantasy shapes and abstract images.